The goal of this fake diploma review blog was to fairly judge the entire list of fake diploma sites, each advertising custom diploma replication services. We decided to critique each company's work against a real diploma from my actual diploma.
Me and my wife graduated from a college in Michigan in the early 90's. This way we could judge the work that was done and determine who could most closely match it and who was basically lying to us, when they said they knew what a real one looked like and could match it!
[warning]We used my wife's diploma (who graduated in my same class). Her diploma, like mine, featured a flat shiny gold seal towards the bottom left, two signatures, and the school name was printed horizontal (not arched).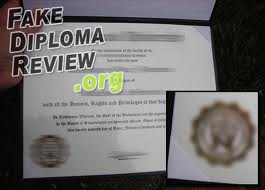 We placed online orders with Phony Diploma, Diploma Xpress, Next Day Diploma, Diploma Company, and Diploma Makers; requesting a diploma from the same school, same year and same degree with every order. Each order was paid for using money orders, with the exception of Next Day Diploma who would only accept credit card payment (we purchased prepaid AmEx gift cards at Target). The entire buying experience was carefully documented including order confirmations, receipts, tracking numbers, and detailed communication with customer support, to prove the legitimacy of our reviews.
We had spotted several review sites online where plenty of claims were made, but zero documentation to back up their claims. We didn't want to be just another review site. We wanted to offer a legitimate and honest service.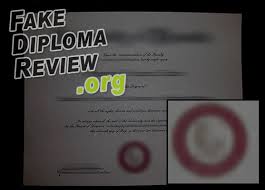 ND-Center was a bit more difficult to deal with. We placed an order online and were emailed later saying they couldn't make the school we wanted. We asked what schools they could do and we were completely ignored for weeks! We actually make up a fake name and email alias and requested a completely different school. After a lot of hassle, we finally got something! Our entire experience with ND-Center, starting from day one, is posted here along with reviews of every diploma site we researched.
The school we requested from ND-Center was not the one me and my wife graduated from, but an Online University. Fortunately, a friend of ours did graduate from this popular school we had them make his diploma, so we were able to fairly judge the realism of the document we received from them. We had hoped to judge every company on the same diploma, but ND-Center's lack of options and frustrating support department made that impossible.
What we judged each fake diploma company on:
The quality of the document we received.
The price of the document and how it compared to others. The overall value.
How long it took to ship out and come to us.
Our experience with customer support
A list of pros and cons about the document itself
And most importantly, we critiqued each company's ability to make a diploma that looked closest to the original. Although, some companies like Diploma Makers do not replicate actual diplomas, forcing us to judge them more on other key areas such as quality and support.
You can read more about our ranking system online and how we tallied up each key area.